It's been a very busy few days. Formal posts are stacked up waiting to be finished. This is just a quick status:
It's unclear, but the commuter rat may have returned. In one of the places I inserted balled up aluminum screening was not a conduit, as I thought, but merely a hole in a small vertical divider.
I discovered a container of cheese that had been gnawed that I did not remember seeing before, and found that the aluminum screen was no longer in place. Was the gnawing new? And was the screen knocked out of place, or just fell out?
I taped new screen over the hole, and put paper tape over other holes inside the boat, so the rat would have to chew those, leaving evidence of his ingress, to get into the main part of the boat… I think.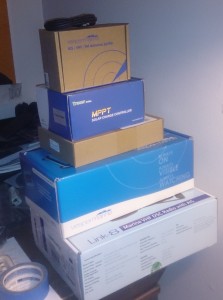 Christmas is continuing, or the cash flow CaroBabbo is enjoying is getting better, depending on your point of view:
Yesterday the Vesper AIS and antenna splitter, together with a Lowrance VHF was delivered by UPS. On Monday 100 W solar panel showed up, so the stack of electronics waiting to be installed keeps growing.
Bright work continues to take over a larger and larger portion of the house, with more pieces hanging from the ceiling bike racks, and the bike (!), leaning against walls and covering the dining room table. (There is also an oar against the bookcase.) The plan is to put as many coats as possible, up to 10, and reassemble the head on Saturday. I want to host breakfast on CaroBabbo again – our friend Harrison has been nice enough to allow us to host on his Union 36, a very beautiful boat down below.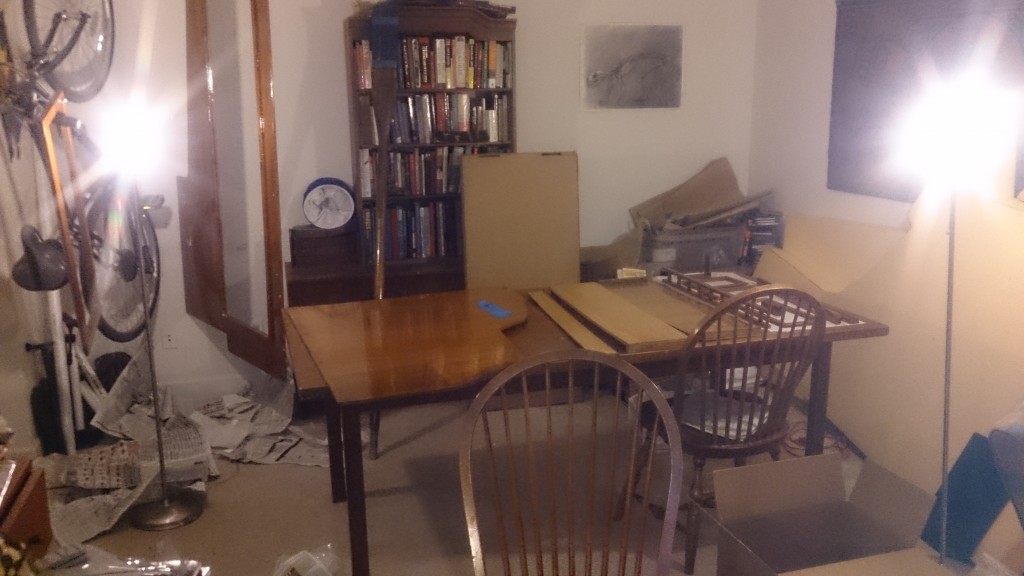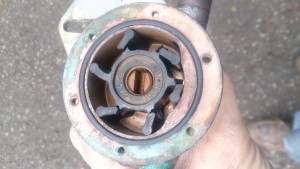 The routine inspection of the impeller became more interesting when I discovered that five out of six blades were cracked and falling off – dodged a bullet here. However, the fresh water pump, while clearly installed by Yanmar and part of the original engine, is not one listed by authorized Yanmar dealer, Hatton Marine, and they did not stock the impeller, which is a standard-issue Johnson impeller. But they did stock the O-ring and gave it to me for free. Fisheries Supply stocks the impeller as a standard part.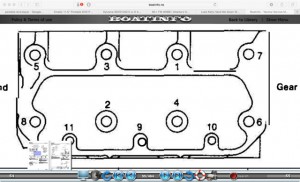 I have the cylinder head torque specs, and the torque order. Today, the goal is to finish the installation of the freshwater pump (remembering to use anti-seize compound on the screws and mounting bolts) and get the head torqued.
Tonight, Jennifer and I will cut material and foam for cushions to keep the project moving forward.
During the day, Jennifer will be down loading NOAA charts that we're hoping my dad will print on a large format printer he has on Long Island.
We're at one month exactly before we leave. The contents of the apartment need to be discarded, given to the Mercer Island Thrift Shop or put into storage.
AND, we received a mention from Griot's reverie! (The cleats are boxed, but still haven't shipped. They will, I promise.)