We've had engine starting problems, but only sometimes — Aside from the known problems with air in the fuel lines — Yep, problems, problems, problems, worse than a house.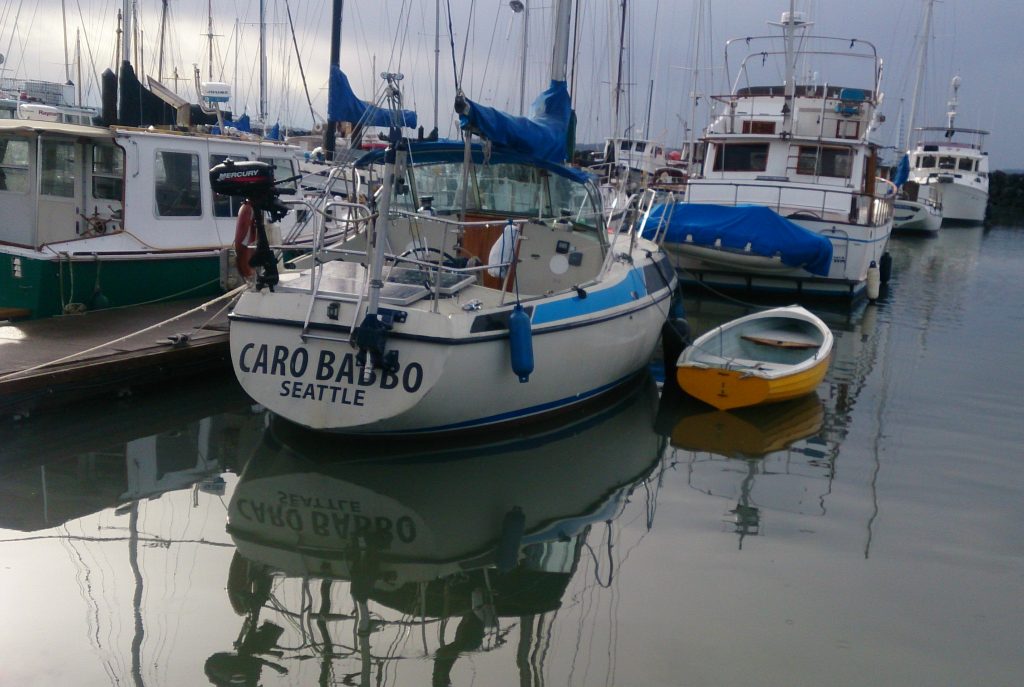 When we went to leave Port Townsend, we couldn't get the engine to start. The fuel line had been bled and all sounded good. To dot the Is and cross the Ts, I bled the injectors, still no start. Cranking, but not catching.
In the past, about this time, we would double check that the kill cable wasn't pulled. No, of course, it wasn't because the kill cable was jammed; to stop the engine, we push the kill lever on the engine by hand.
A light bulb of possibility went off, could the cable be jammed at almost kill?
The kill lever would only push about 1/4″ (6mm) or less, but very effectively killed the engine.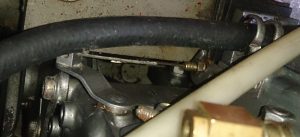 I opened the engine cover and cut the cable with wire cutters. The lever sprang forward about an inch and a half (40 mm). Jennifer punched the start button: the engine started immediately.
We wonder now whether the lack of engine power was in fact the injectors or just a partially closed engine kill.
The engine kill stops the engine by cutting off the fuel to engine.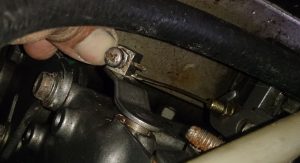 Had we been running on reduced fuel and for how long?
For an entire day, while we sailed from Port Townsend to Seattle, I wondered whether and perhaps dreamed that the air in the fuel lines was coming from the this half-closed shut off.
The sail from Port Townsend to the locks was a typical sail. We started with a double reefed main and a 135% Genoa. By the end of the day, we were motoring on glassy water.
Jennifer was confident through the locks and we were home.
---
* Since writing this, I have confirmed the air-in-the-fuel-line problem still exists. I'll address this in another post.