27-FEB-2017, Jet Blue flight 598, SEA-BOS – There will be no Caro Babbo Youtube channel for the few people who asked for one, and for everyone who didn't.
I did want one. As a narrative mechanism, videos are a great contrast to written words. There are two major, equal holdbacks: The amount of effort to edit a video and the amount of video content that must be captured to generate a good video episode.
The amount of video, in itself, is not very difficult, just keep a video camera handy and shoot as much as you can. In a good narrative anything can be made interesting. The major issue is that recording an event generally precludes living the event. We've experienced this, and, in some confessional moments, some of the major sailing video channels have quietly confessed this – Brion on Delos, has confessed both this and having taken time away from filming as a vacation to live the experience. The La Vagabonde couple seem too polished to allow this into a video.
The La Vagabonde people will also not tell you how many hours it takes to make a video, nor any longer allow the video editing to been seen on screen. Other Youtube channels do discuss this. The consensus seems to be about 40 hours per video‡.
For the major channels, this is a business. La Vagabonde and Delos bring in about $300,000 and $250,000 USD each per year, respectively, from their Youtube channels and Patreon plus any other activities, such as product placements and the like.
This is work, real work, and I have left the workforce. Admittedly, this is a nice quip, but the number of hours to produce good video is way beyond what I want to expend, and not a talent I want to hone. I want to, and do, write.
To answer the unasked question, it generally takes me three to four hours to write, edit and illustrate a blog post of 1200 or so words. Longer posts do not generally take proportionally longer. Variances amongst how long it takes to produce a blog post are not related to length, usually.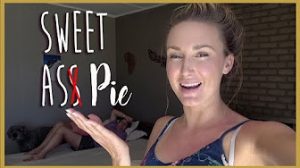 The battle for eyeball dollars is heating up, with newcomers being inventive: uncensored pay-to-see Vimeo videos. I haven't watched any of these, though I will try to watch one to see what becomes uncensored. Given the language is uncensored, I would expect to see naked sailors. What I am truly dreading is the length. Sailing Miss Lone Star, a Youtube channel that I have come to enjoy, is touting 1 hour 15 minute uncensored videos. It is tough to fill 15 minutes, I can't imagine filling 75 minutes.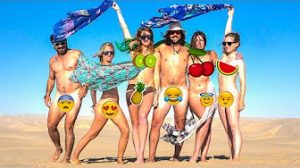 As the two major players hit the big time, they will and are having trouble staying relevant and fresh. Two brothers sailing around the world, meeting new girlfriends and trying to stay financially afloat, is different than two rich guys sailing around the world with a crew of four attractive young women. It is a good play and does attract an audience, but the identification is different.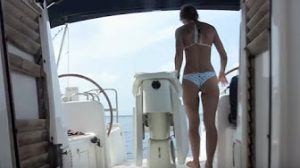 La Vagabonde is in a similar figurative boat. How much does the audience identify with two attractive and personable young people in a million dollar catamaran with income of $300K. Like any money, this discounted cash isn't free: Riley and Elena must now produce two videos per week, though they have dropped the video length to 12 minutes to compensate for contractual demands.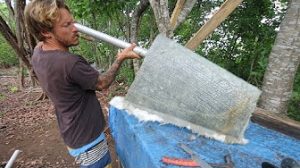 I've been watching an increasing breadth of sailing channels, with one that has really caught my eye, and is early enough in its life cycle that it is still possible to watch every video in a (long) evening: SVZingaro. James is attractive, talented, and interesting on his own, and seemingly quite a lady killer, but I encourage you to stick with it through episode eleven. Life works in mysterious ways, and it is worth waiting for James to change.
Other channels I am watching and enjoying are:
Jennifer and I are on a JetBlue flight to Atlanta – we booked too late to get an affordable flight on Delta. Good service and the worst seats to sit in I have ever experienced. I mean ever. As I sit here, I really consider whether the extra 100% for Delta might have been worth it.
---
*Apologies to the late Amy Winehouse.
‡ Elena and Riley have on multiple occasions hired a videographer to document their adventures. The employees stay for a few months and then move on.
† Don't read this book while on a sailing trip.