At the end of the day, I will place an order with John Gardner at Taylors Stoves and Heaters, and lost out on the Portland Pudgy.
This morning John Gardner and I spent 30 minutes on the phone discussing the wonders of Taylors parafin cookers (kerosene stoves).
I was concerned about the amount of maintenance they require. To be honest, I still don't have a good handle on this, but John says that there's no maintenance I will need to do for sometime after I receive this rebuilt stove and oven combination (the 030).
John told me they had just received a 60-year old stove for refurbishing, and that with the newest German burners, the stove will work forever (not his exact words).
The major sticking point was whether the stove would fit in the 20-1/4″ space available for it. The measurement diagram shows the stove at 18 inches, but with gimbales at 21. According to John, the blocks that bring it up to 21 inches can be milled to fit our limited space.
I discussed the mechanics of running the stove with Jennifer — each burner must be preheated with burning alcohol or with a small torch. Jennifer is on board with this but correctly points out that we have been doing fine with our Ornico alcohol stove and no oven for three years now and we routinely make bread, rolls, muffins and breakfast for ten or more.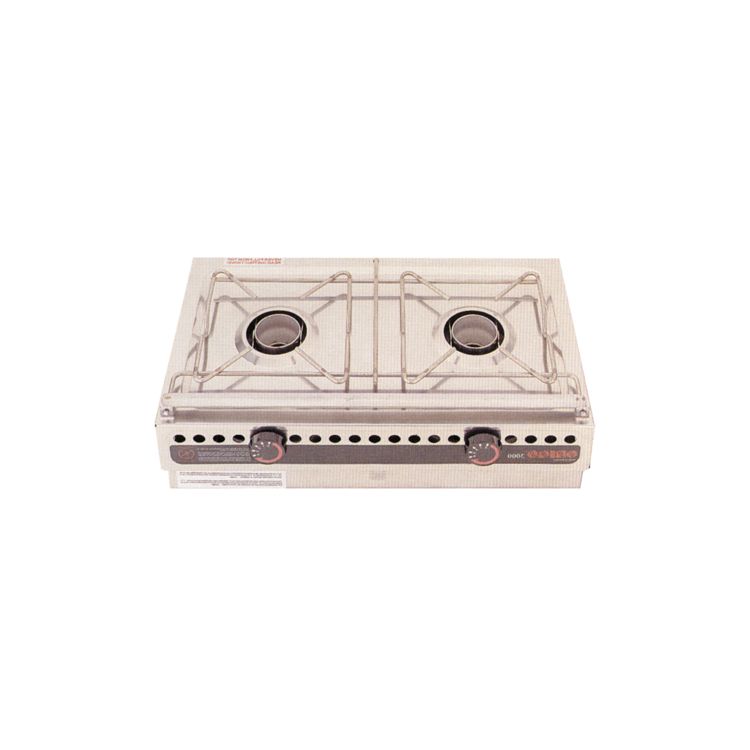 The Taylors stove will cost 2100 GBP plus shipping. I think it is the right solution for our long term crusing.
We missed the Portland Pudgy. We planned to see it on the way back from house shopping in Port Townsend. If we had stopped to see it on the way up, we would have won it. C'est la vie.
The dinghy was stored under cover, came with an unused gaff rig and sold for its full asking price of $3000US.
No direct work on the Maxi today, otherwise.
The painted shelves await installation as do the lights for "basement."